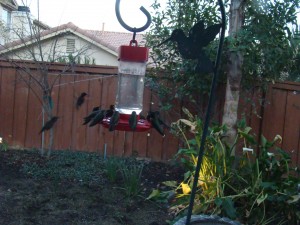 I snapped this photo last night from my family room window. We are looking into the backyard. It's twilight in this scene. It's the mad rush of the Hummingbirds.
If you know an unbeliever this is a good story. If you are a believer, this is a GREAT story. Let this tiny bird reveal some very BIG things about our God! Read the entire post at Laced With Grace, The Hummingbird Atheist.
Here are a few more photos I snapped last night.