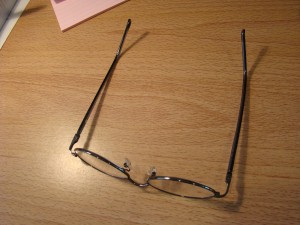 I have an ornery side to my character. 
It's my Dad's fault. No. Actually it's my Dad's, Dad who is at fault. I hail from a long and silly heritage of practical jokes and teasing of family members. 
Good Grief!
Read the rest of the story today over at Laced With Grace, He Found My Glasses. If you're married to an unbeliever, I hope you will be encouraged by what I share about my husband and my ornery character.