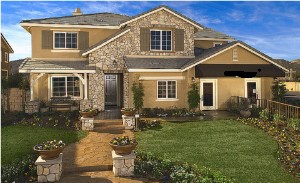 MODELS NOW OPEN!
Imagine living in a place where people come in search of tranquility and relaxation.
Take a walk down the tree-lined, cul-de-sac streets and take in the rustic backdrop that is inspired by the rich, old town charm of its surrounding area.


Homes are nestled amidst pocket parks and paseos, and the exquisite exterior stylings are enhanced by a variety of spacious floorplans and interior amenities like slab-granite kitchen countertops and upgraded GE® appliances, including a refrigerator.


Here, you'll experience the true spirit of country living, with rolling hills and abundant space where you and your family can grow together.
Looking for a home that represents a lifetime of memories and rewards? We offer you tangible gratification.

____

Too good to be true? No! I even found how wonderful my husband really is at a model home. Pop over to Laced With Grace for a quick devotion about one thing all women have in common. Be Blessed, Lynn
*****
Share your voice, heart and love in the comments.

Marching Around Jericho is a spiritual guide. As you read through the pages, powerful and transformative instruction and equipping takes place. We follow Jesus as he leads us around the walls, imparting kingdom truths with each passing, finally arriving at the gates of the walled-off city, our spouse's unbelieving heart. After the circles in prayer are complete, we arrive fully prepared to command the walls to crumble and be removed, making a way for our spouse to step from the rubble of lies and captivity, into faith and freedom!
comments powered by

Disqus